Buying a home or looking for Homeluten? Click here instead 🙂
We are here to support all the moms! We've expanded our retailer selection so you can use Costbell to buy baby formulas in retailers like Target and Amazon. As parents ourselves, we know how frustrating it is when scalpers buy formula for profits.

As a hero mom, you deserve the food for your baby. That being said we are providing free Pro membership for all the moms who are trying to feed their babies. Simply send a request to [email protected] and we will add FREE pro membership to your account.
Before you start the journey, we want to set a proper expectation that you most likely won't magically get your PS5 tomorrow by using this extension. While in some cases, people do get their consoles within a few days, most people had to keep the extension running for weeks or months before they are able to place an order successfully. Below is a thank you note from one of our users, and we thought it is the best representation of what a typical journey looks like with our extension:
Hi there,

I actually was one of the lucky ones to score one from Target at 5:15 yesterday morning! The Super Mario song kept waking me up and then I'd find nothing bought so it bummed me out a little so I turned off the sound. But once I woke up I saw that my order went through! Didn't believe it until I picked it up later that morning. And I almost was considering turning it off the night before after having run my computer on for almost a straight week! Thanks guys for all your help, you made my Christmas shopping easier!

– A Costbell User
How To Use
(optional) Watch our 30s youtube demo to get an idea of how our extension works.
Go to the extension's Settings page, and complete the proper setup of the merchant. Some merchant requires CVV that you need to configure in the settings page for Costbell to successfully complete your order. You may leave CVV blank, but you will then have to manually enter it at the final checkout page, if asked.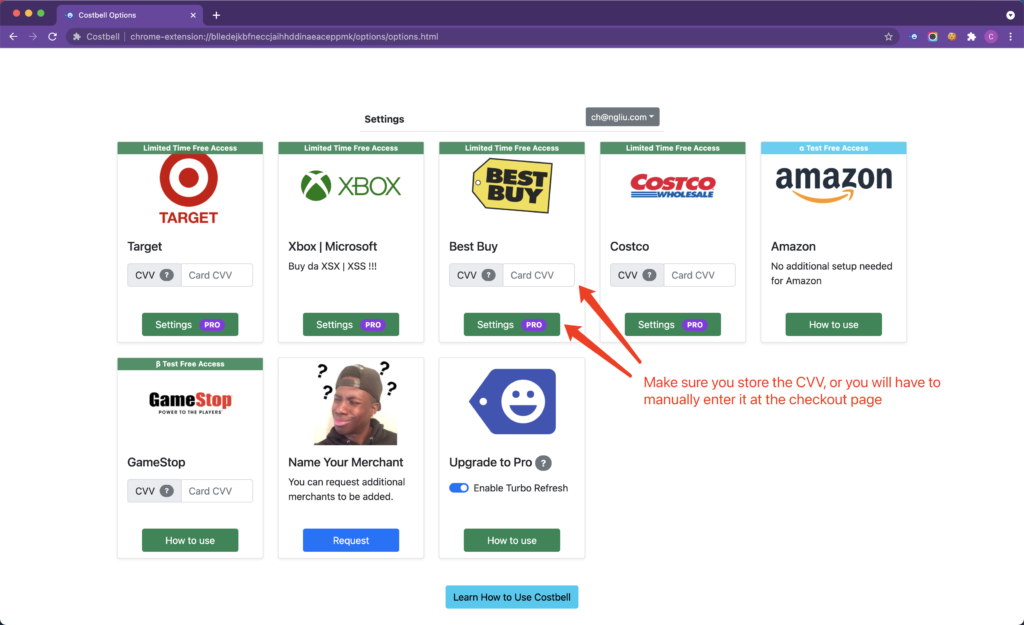 Click on the Chrome Extension Icon and click Start Costbell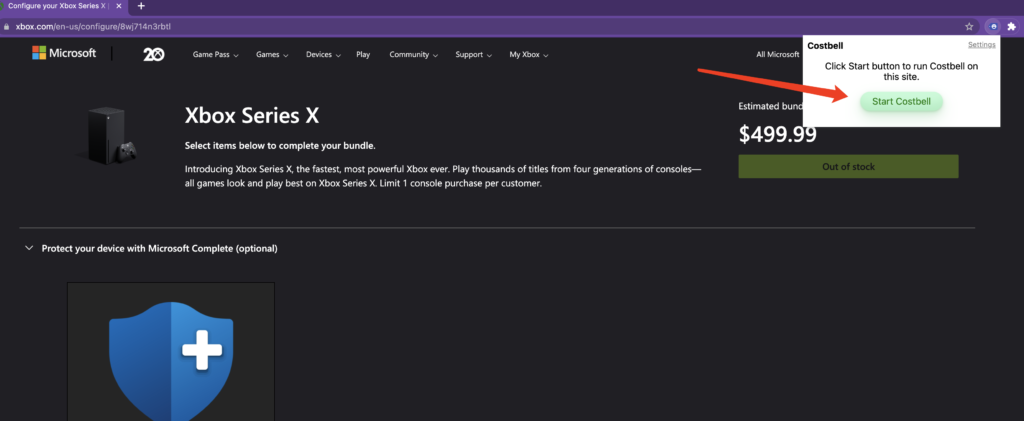 Sit back and relax; everything else will be automated =)
(optional) If you haven't done so already, make sure you have payment on file with the merchant and logged in to the site. You can check this by trying to manually buy an item and go all the way to the checkout page until you see the Place Order button (using xbox.com as an example here, but the same process applies to all other merchants):

add a controller to cart https://www.xbox.com/en-US/accessories/controllers/xbox-wireless-controller
once added, go to https://www.xbox.com/en-US/cart
once the cart page is loaded, you should see your controller there (if not, you didn't login to either xbox.com or microsoft.com)
in the cart, click on the Checkout button
you should see a screen like the one below. If so, you are all set. If anything is missing e.g. address / payments etc., please make sure you add them
place the order to make sure everything is working, then cancel the order in your account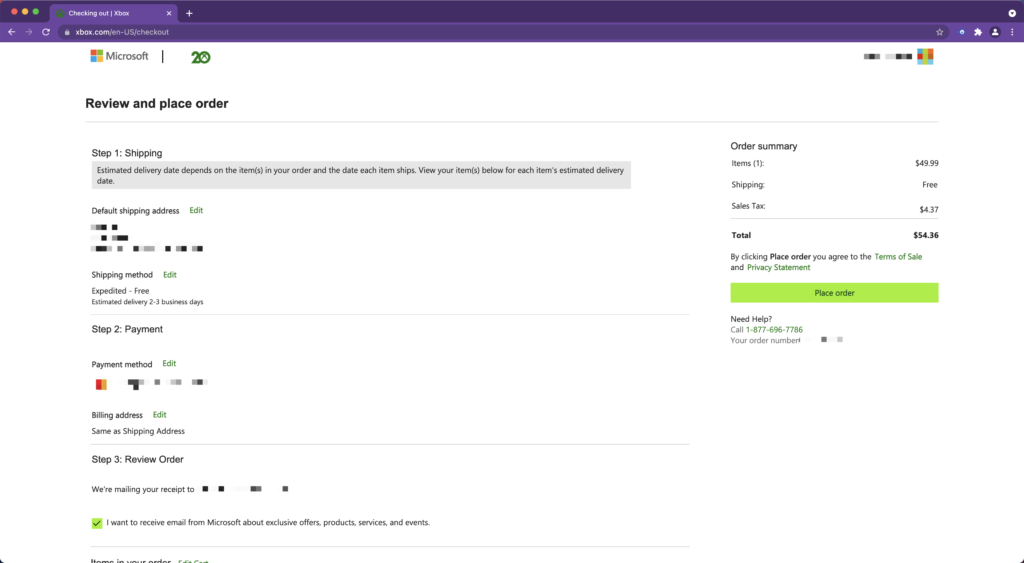 If you need any help or have any questions, please email [email protected]
You can easily cancel your subscriptions within the Settings page by clicking on the green SETTINGS or HOW IT WORKS button on your subscribed items. Yes, we are not a shady business, we want to help you and make your life easy, not hard, and this also applies to our subscription plans 🙂
Our only subscription at this time is the Pro membership. Some of you asked what's in for us, TBH this project is almost a non-profit project. We are barely breaking even with the subscriptions we have so we can pay for our servers (the email notifications, over-the-air auto-update all require hardware resources). We started this project because we felt so painful fighting against scalpers when we were trying to get our own XSX, so the purpose of this project is always to empower the average Joe to be able to get their hands on the consoles they have been dreaming about.